Get Your Story Writing on Track
Consider a One on One Consultation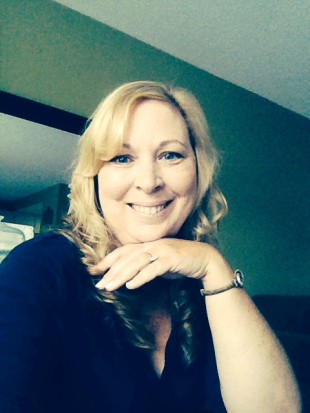 Your Personal Family History Coach 
Lynn Palermo
When I started learning to write one of the most beneficial learning tools I encountered was the feedback from my teachers and peers. If you are open to personal feedback, one of the most rewarding opportunities a writer can embrace in their journey, I encourage you to consider a personal coaching session to develop your writing skills so that you are positioned to tell engaging and entertaining family history stories.
If you're seeking specific and individual advice for your family history writing project consider a one-on-one consultation. There are two options available, if neither meets your needs, send me a coaching request and we can discuss a more personalized option.
Big Picture Critique
Before you begin your 2nd Draft revision get an honest and thoughtful feedback on your family history stories. I will read through your draft, make story suggestions, offer thoughtful suggestions to make your stories come to life on the page. You will receive a marked up copy of your manuscript with written evaluation of strengths and opportunities for improvements along with examples where applicable. Your story will be evaluated for character, plot, theme, dialogue, pacing, tension. $20.00 per thousand words. Only send in 1000 word increments, will not critique more than is paid for. If you wish to have 3000 words critique then please, order 3 Big Picture critiques, upon payment you will receive instructions for submitting your manuscript. Please allow 7-10 days for critique to be returned to you.
Purchase a Big Picture Critique 
Borrow My Brain Session 
If you haven't started your family history stories and you're not sure where to start consider a Borrow My Brain Session.  We can discuss the overall scope and size of your project, consider a plot line for your stories, along with choosing a major protatongist, brainstorming a theme and even discussing various book formats and publishing options.
If you've started and have lost your way, completely overwhelmed and not sure how organize your data into a book you can manage then Borrow My Brain may be for you as well.
Borrow My Brain Sessions are 30 minutes in length. Upon purchasing you will be sent an short questionnaire so that I can become familiar with your situation. Once I've received the completed questionniare, I will contact you via email with some potential times for our session. Borrow My Brain Sessions are conducted either via Skype or Google+.
Purchase a Borrow My Brain Session 
If neither of these options work for you and have some more specific and tailor in mind, fill in the contact form below and I'll do my best to come up with an alternative option that suits your needs.
[contact-form][contact-field label='Name' type='name' required='1'/][contact-field label='Email' type='email' required='1'/][contact-field label='Website' type='url'/][contact-field label='Comment' type='textarea' required='1'/][/contact-form]