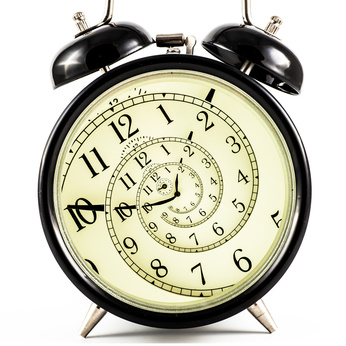 When compiling a family history story, writers often get tripped up by time. They start writing and quickly find themselves time traveling and before you know it the flashback has become the story, or the present story has been taken over by the backstory.
Backstory and flashbacks are both used in writing to convey an event before the present story. However, backstory and flashbacks are often confused. Both should be used in your family history with caution.  Let's take a look at each so we can understand how they each play a different yet important role in telling a family history story.
Backstory is the story before the story.  It is the accumulation of earlier events and accounts of your ancestor's past that transpired before the current story events.  It is the baggage, the effects of these events that your ancestor carries with them into your story and motivates them in the present action. Backstory is at the root of your ancestor's personality and motivation. Remember that motivation we talked about in Goals, Motivations, and Stakes. It is the reason for the events happening in the present story. Backstory is conveyed through exposition and is everything that happened in your ancestor's world prior to the point you open that world to your readers. However, backstory is not the place to unload your ancestor's history. It's not a place to dump all your research, but the place to reveal your ancestor's motivations that stem from their past and drives the storyline.
Flashback is a tool writers use to give the reader a window into the ancestor's past. It is employed by the writer to bring the past into the present usually through a scene. Family history writers often misuse flashbacks in conveying their story. They tend to use flashbacks as the story. However, flashbacks are not the story but a tool to help add another layer to the story,  an opportunity for the character to recall a memory that is relevant to something happening in the current story. Flashbacks should not compete with the current story, or become the current story but enhance it. Flashbacks are also not backstory but can be used to deliver backstory. They are similar in that they allow writers to interrupt the current story to add an explanation or answer a question.
When to Choose  Flashback over Backstory
Choose a flashback when you wish to evoke an emotional response to an event that happened before your story line.
Choose a flashback when you want to convey a detailed picture of the past.
Choose a flashback when a scene is needed rather than more long narrative summary.
Choose a flashback when you need to break up the pacing.
Choose a flashback when the reader has to remember this information because it's important to the rest of the story.
Choose a flashback when you want to tell another story, another part of your ancestor's life.
If you want to know how to write flashbacks effectively in your family history story,  read  this post for some suggestions.