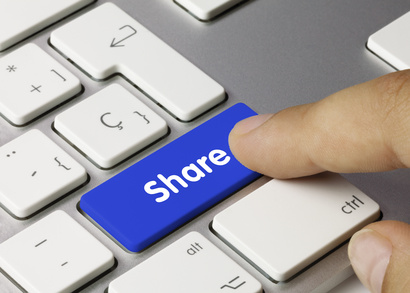 I remember sitting at my computer, I had just finished composing my first magazine article. My hand hovering the cursor over the send button. I sat for 20 minutes, wondering whether the article was good enough, was I good enough.  I worked months on the piece; I wanted it to be perfect. Despite all my efforts, I knew there would be an editor on the other side passing judgment and that horrified me. I finally stepped off the ledge and hit send. I remember it as clearly as yesterday, perhaps because at that moment  I felt completely vulnerable and exposed.
I didn't tell anyone I had written a magazine article, not my husband, not my children, not my parents. I didn't want to share my failure. I was certain I never would hear from the editor and, therefore, no one would need know.
Thirty minutes later an email came back from the editor,
"we would love to publish your article, where have you been hiding"  and "please feel free to send us any further article ideas you would like to write."
I read those words many times over; they validated me. My confidence took a giant leap that day and I began to reach out to other magazines.  Don't kid yourself there were plenty of rejections and thank you but no thank you letters in the future. They didn't matter, I knew I had it in me. Those couple of lines from that editor was all I needed at that point to encourage my next steps in writing.
I share this story not to brag, but to demonstrate that when you begin to open yourself and your writing to other opinions your confidence and learning grows. As difficult as it was to send out that first piece, it changed everything for me.  I wished I had done it sooner.
When I joined my first writing class and had to share and critique other work, I was scared. What did I know about critiquing other people? When my critiques were in line with the teacher's, I began to trust my instincts.  I also learned what I couldn't see in my own writing and I needed others to ofter an impartial perspective.
Many of you will write and write and write before you let anyone see a single word. I get that; that was me, once. It's where all writer's start so consider yourself part of the group. However, the earlier you can embrace constructive feedback from other writers and mentors will benefit you greatly.
WHEN DO YOU SHARE YOUR WRITING?
Immediately.
The sooner you begin to share, the earlier your growth begins as a writer. Sharing with family and friends is always a great place to start. However, family and friends tend to be incredibly supportive, and that's nice to have but it's not the constructive critique that a writing group or a writing buddy can provide, someone who understands the mechanics of story writing. A family member may be comfortable enough in telling you what doesn't work for them, but other writers might be able help you fix what isn't working and as well point out what is.
Seek out a writing group at your local library, genealogical society, or in an online forum or a writing class. Look for a writing buddy among your peers, find a mentor.  Find constructive feedback in a format that works for you. Each year, I offer this advice, because it's the hardest step for new writers to take, but can be the most valuable and rewarding step.
Don't wait for the day you think your writing is good enough to share. Fear and self-doubt drive those thoughts and feelings; they will always be with you for as long as you write, you need to share in spite of them.  Some writers never finish their book or stories, because they know sharing is at the end of the journey. The sooner you overcome that step, the better.
One of the reasons The Challenge has been so successful is for the community we have established here. Members  are supported through the Daily Dose, with inspiration and motivation. But also through sharing in the forum, receiving and giving feedback. I applaud those of you who have come to the fourm and bravely shared your work in its earliest stages. You have all graciously been open to the feedback of others and I have seen the growth of many of you throughout these 28 days.
I hope those of you who have popped into to simply read the works of others and the feedback have benefitted from those who took the leap. I hope you find inspiration in making that next step as well.
Regardless of your level of participation, push yourself  to share. Don't wait until you've completed your first story or book because you'll be a wreck about what others will think. It is better to share along the way, getting feedback, making sure your writing is coming across in the manner you expect and want. Giving yourself the time to adjust.
We write to be read. The sooner you get to that point the better off you'll be.